Gîte Parthenay l'Archevêque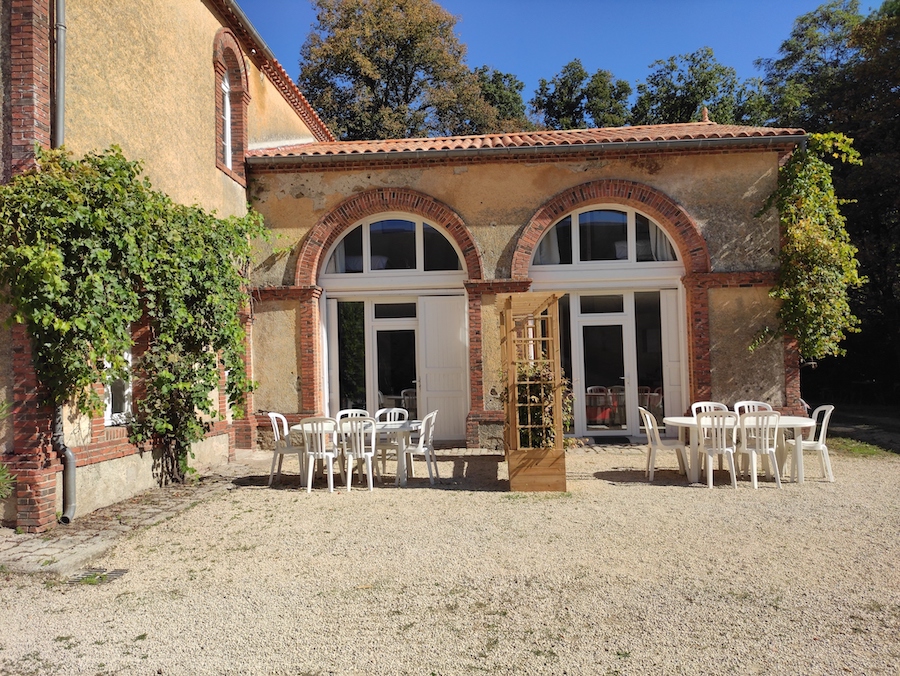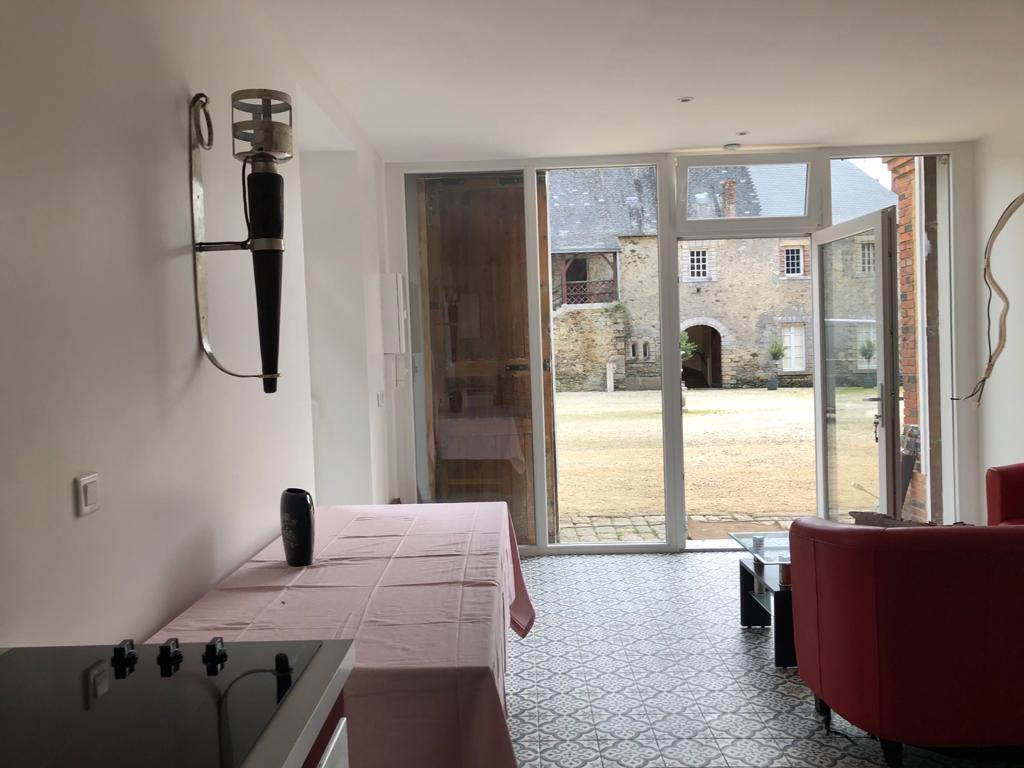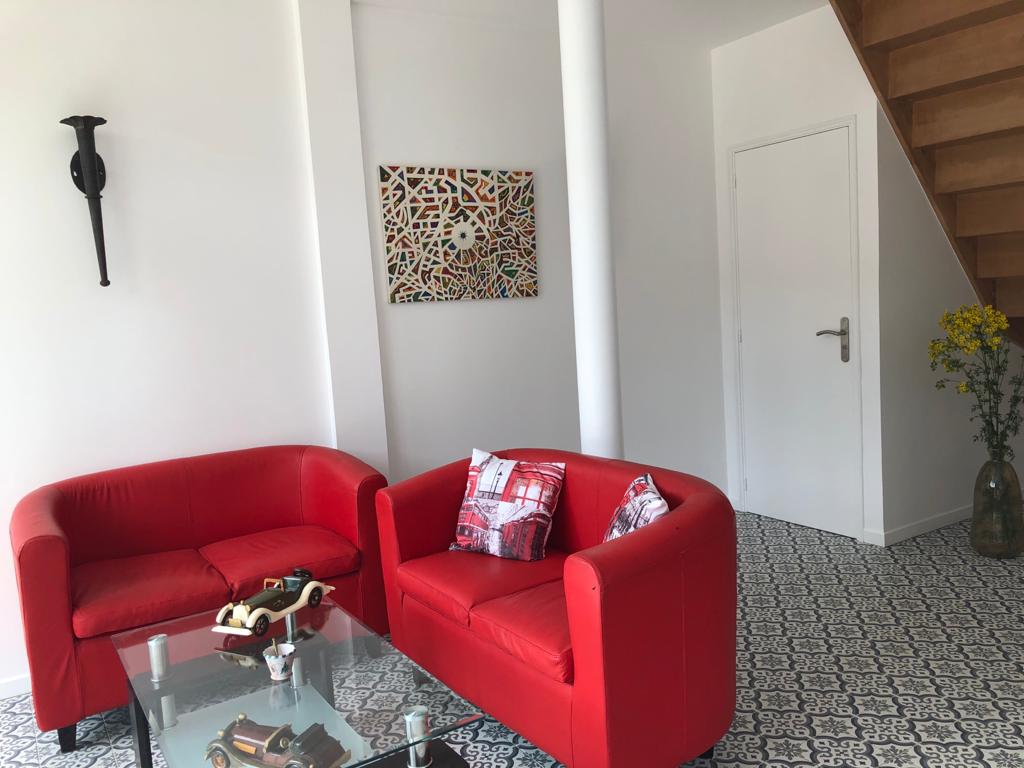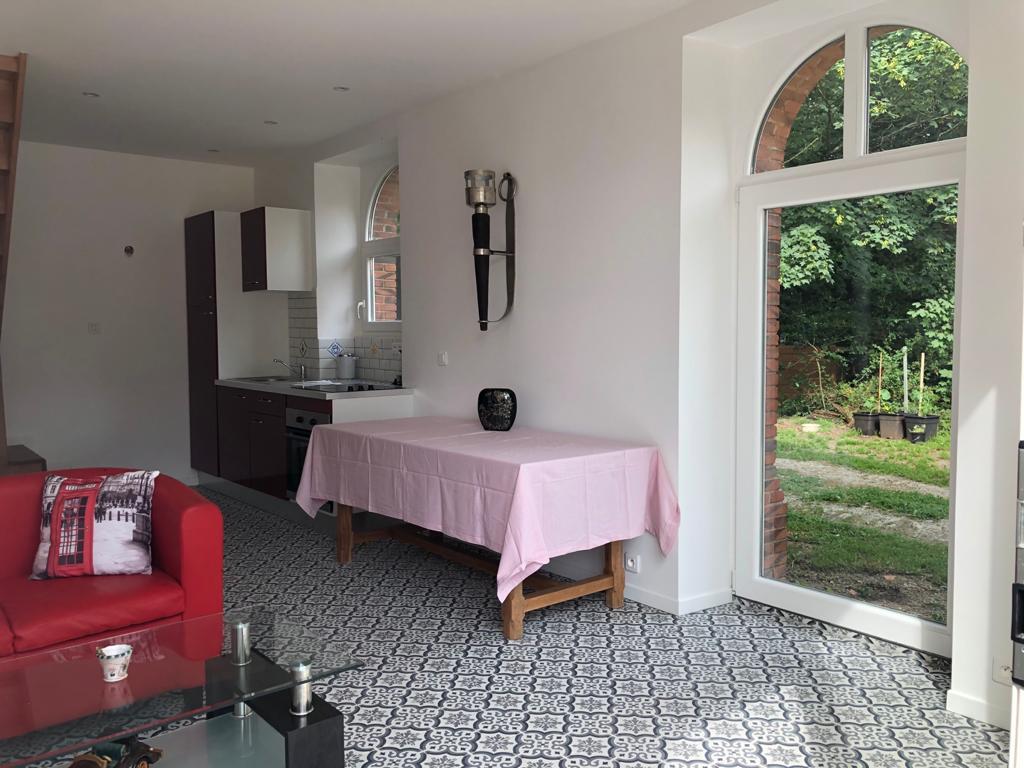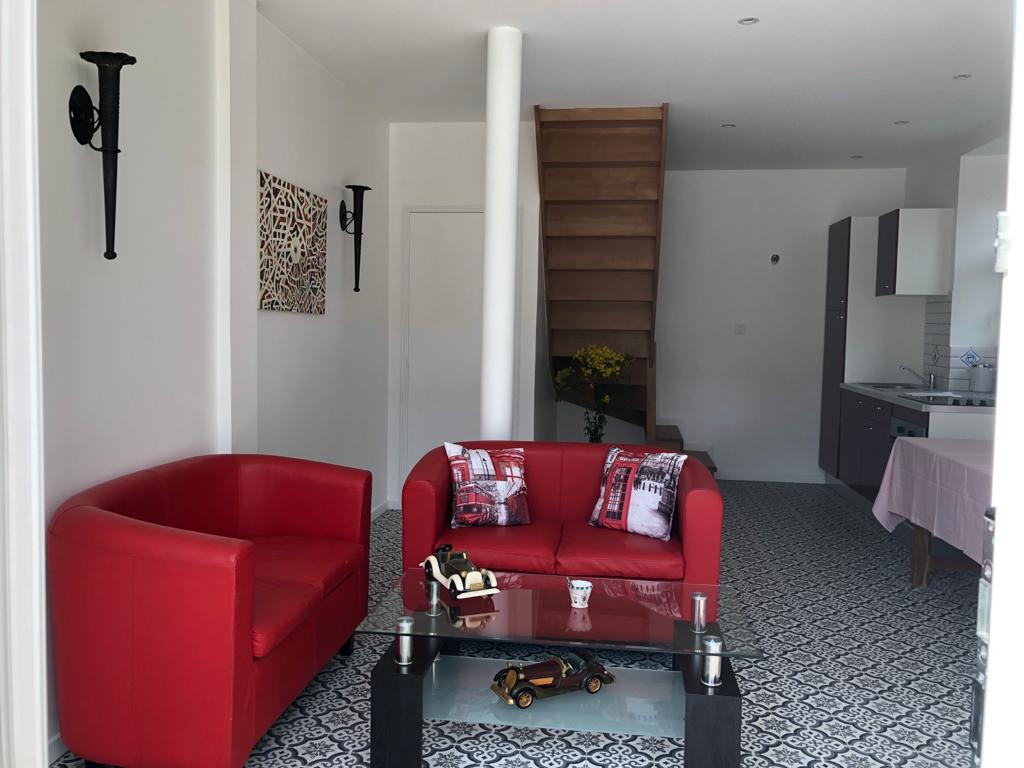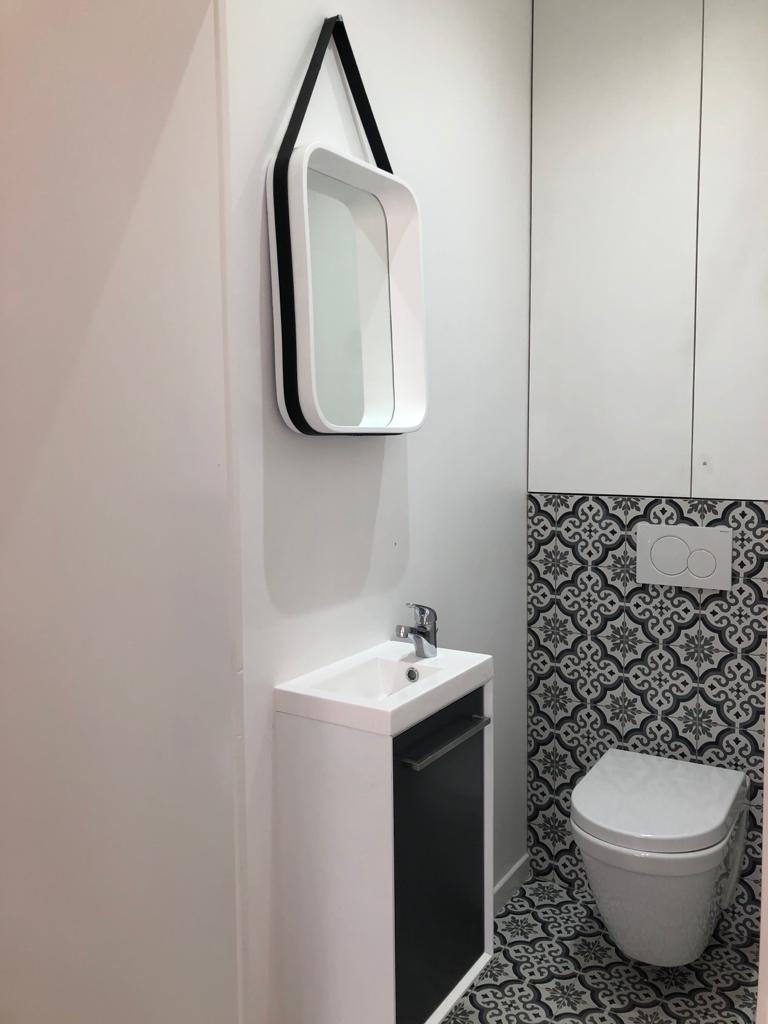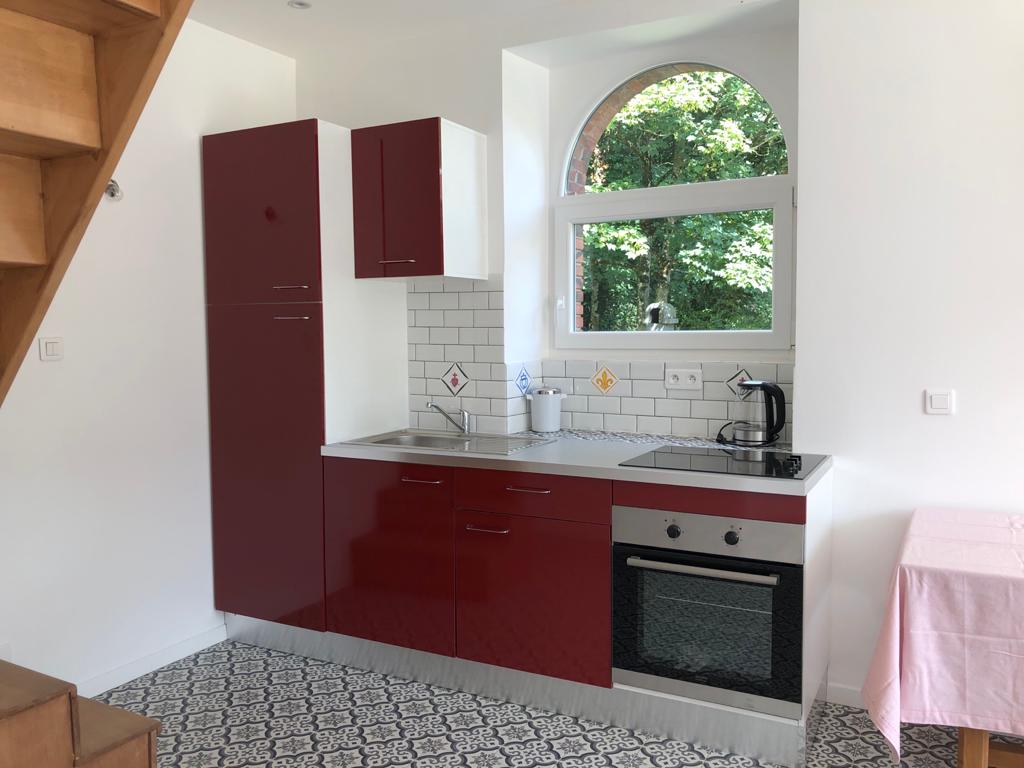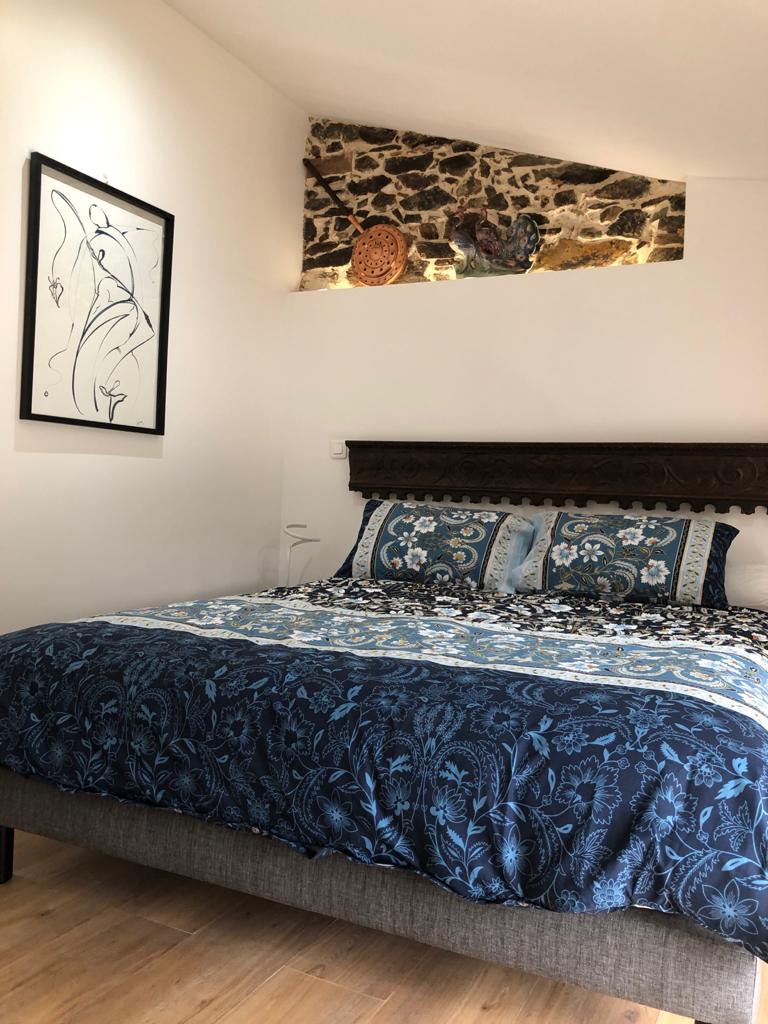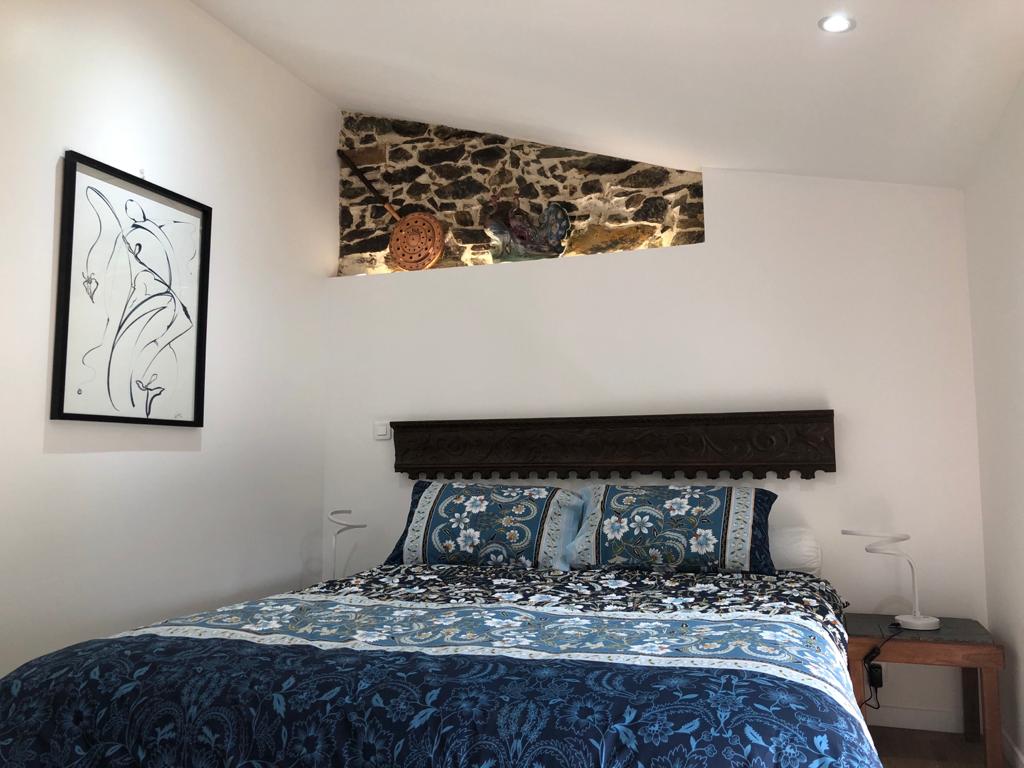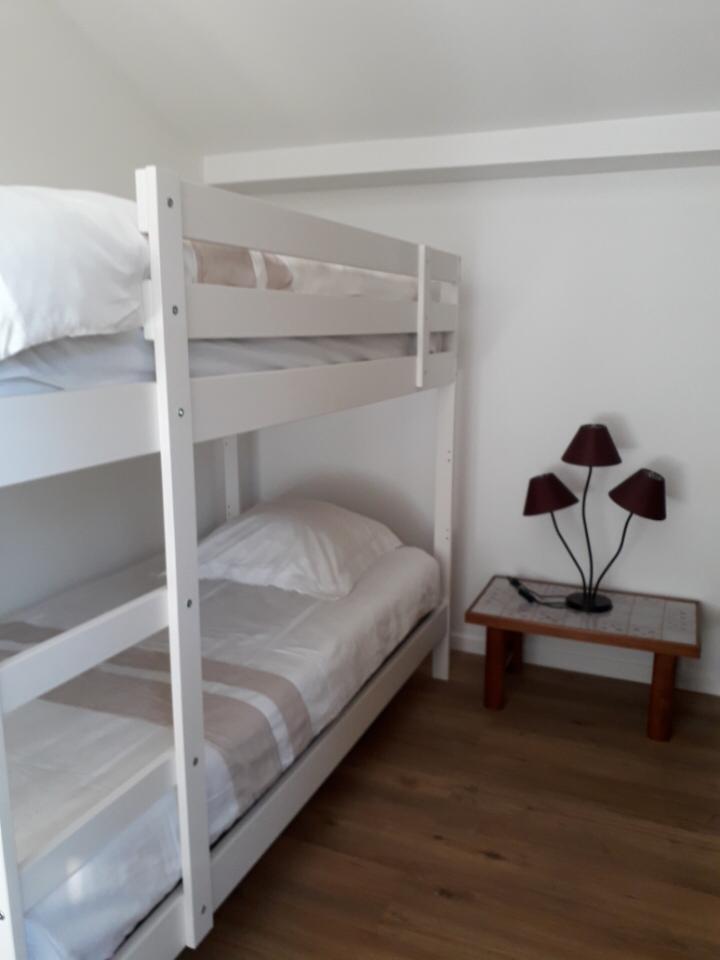 Gîte Rental in Vendée
19th-Century cottage fully renovated
2 bedrooms, sleeps 5
One enters the Parthenay l'Archevêque gite through the right-hand ground floor window in the 19th century outbuilding, originally housing the tack-room. On the ground floor is a bright living room giving on to an interior courtyard opposite two 17th century buildings. Outside there is an area with garden furniture next to a covered wood storage area. The interior of the gite was entirely renovated in 2020. Dogs are welcome, dog sitting is available.
Ground floor:
Living room with fully equipped open kitchen

Each gîte is independent but may be linked with other gîtes. The Parthenay l'Archevêque gîte is separated from its neighbouring Saubonne (2 bedrooms, 5 sleeps) gîte by a hedge of plants, they can easily be joined together for a joint rental.

If three are people renting, the rate is reduced by €10 per night. If two people are renting the rate is reduced by €20 per night.
Main bedroom with a double bed. 160 cm. Castle courtyard view.

Bedroom with bunkbeds, view on grounds and covered wood storage area.

Bathroom with floor level shower and lavatory.
BOOK YOUR COTTAGE
Informations or booking by  email
LES TARIFS DU GÎTE PARTHENAY
Low Season
2nd of November to 1st
of April (not including Christmas and New Year season)
Middle Season
2nd of April to 15th of June
/1st of October to 5th of November
High Season
16th of June to 30th of September
/16th of December to 1st of January
Minimum stay for cottage rental: 2 nights

The rates for public holidays, the day before public holidays and bank holiday weekends correspond to the high season rate for the gîte.

rental of sheets and towels: €12 per person per stay, not included in the rental price
Taxes de séjour: 5,5% not included in the rental price
Arrival time between 17 h to 21 h, please send an SMS indicating time of arrival/latest time of departure 11 h.
Heure d'arrivée : de 17h00 à 21h00 (merci d'envoyer un SMS précisant l'heure de votre arrivée) / Heure de départ limite: 11h00
Booking conditions: 50% of the total value of the booking by bank transfer, as well as, a signed rental contract, 30 days prior to arrival date.
Cancellation policy: should the booking be cancelled, full refund, if 30 days prior to arrival date. No refund, if cancellation occurs less than 15 days prior to arrival date.
At your disposal in the gîte:
Electric ceramic hot plate (3)

Electric kettle and coffee machine

Practical guide of all our favourite addresses
Organised visit of the estate on request

Many pleasant walks in the grounds

Fishing in the nearby large fishing ponds (prior booking and payment required)

Bicycles available (deposit €150)

Dog babysitting (payment requested)

Washing machine available
ULM (micro light flying) flying

Lake for swimming La Tricherie, with refreshment area at 5kms

'Barbe Bleue' Castle at Tiffauges – 25 minutes

President's and first world war chief Clemenceau tomb in a medieval village.
The view
Nestled in the heart of a seigneurial domain, 20 minutes away from the 'Puy du Fou' theme park and 50 minutes away from Nantes train station, four holiday cottages (gîtes), completely renovated in 2020. available for rental in the protected and unique Parc Soubise.
The vast estate includes two castles, a large forest and several large ponds providing walking, fishing and cycling for the quests staying in the gîtes.
For those interested in history, a guided visit is offered by the proprietors, explaining the importance of this estate and its region, placing it in France's main and local historical context.